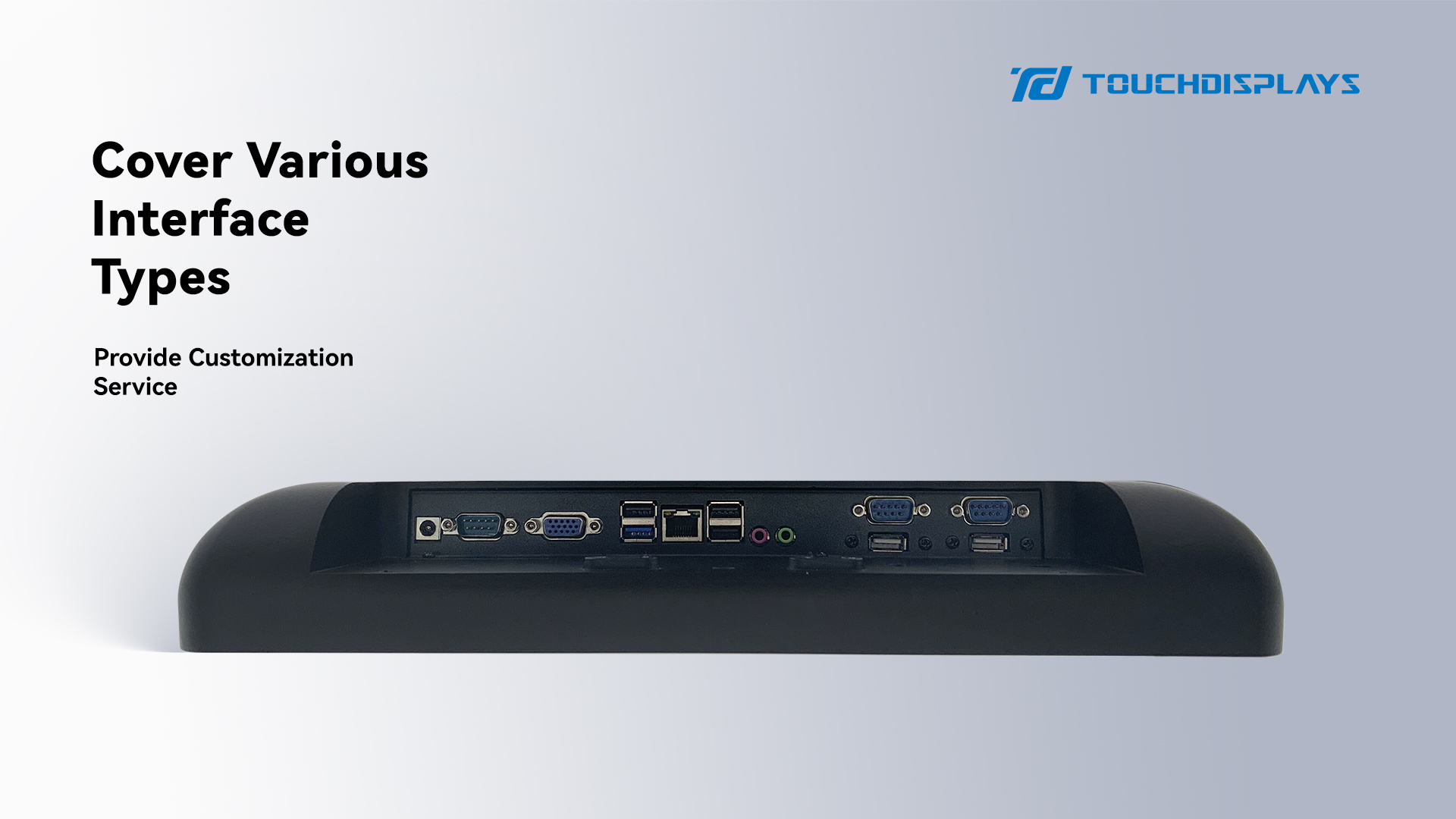 The USB interface (Universal Serial Bus) may be one of the most familiar interfaces. It is widely used in information and communication products such as personal computers and mobile devices. For smart touch products, the USB interface is almost indispensable for every machine. Whether it is a printer, scanner, or various other peripherals, they can be connected to the POS terminal or All-in-one machine quickly and easily via the USB interface.
There are various types of USB interfaces on the market, and the most common USB 2.0 or USB 3.0 can often be seen at the interface connection of smart touch products. Both USB 2.0 and USB 3.0 were built on the first USB technologies, USB 1.0 and 1.1, which were released in 1996 and 1998, respectively. There is no doubt that USB 1.0 is the most basic of all types, with a maximum speed of 1.5Mbps per second. So what is the difference between USB 2.0 and USB 3.0?
First of all, in terms of appearance, the inside color of the USB 2.0 connector is white or black, while the inside of the USB 3.0 connector is blue, which is also easy to distinguish. In addition, USB 2.0 has a total of 4 connector lines, and USB 3.0 has a total of 9 connector lines.
In terms of performance, USB 2.0 transfer speed is relatively slow, about 480Mbps. The speed of USB 3.0 has been greatly improved, 10 times faster than the former, and the transmission speed is about 5Gbps. Its ultra-fast transmission speed is especially useful when backing up data or transferring large amounts of data, especially for supermarket chains using modern cashier POS machines, managers will be more inclined to use efficient solutions.
Above that, USB 2.0 consumes 500 mA while USB 3.0 draws up to 900 mA. USB 3.0 devices provide more power when in use, but conserve power when idle.
Generally speaking, USB 3.0 provides faster speed and more efficient data management than USB 2.0, and the 3.0 series has Backward Compatibility, and products adapted to 2.0 can also be used normally under the connection of the 3.0 interface. However, USB 3.0 has a more expensive price, so you can consider the above information when choosing whether you need an upgraded version of the USB type.
Different USB interface types can provide a very different user experience. In addition to USB 2.0 and USB 3.0, there are Type-B, Mini USB, Micro USB, etc., all of which have their own compatibility restrictions. TouchDisplays fully considers the diverse needs of customers in different markets and provides customized solutions for touch products. With complete production strength and ODM and OEM manufacturing experience, we continue to create customizable POS all-in-one products, open-frame touch all-in-one machines, open-frame touch monitors, and intelligent electronic whiteboards for customers in various industries around the world.
Follow this link to learn more:
https://www.touchdisplays-tech.com/
In China, for the world
As a producer with extensive industry experience, TouchDisplays develops comprehensive intelligent touch solutions. Established in 2009, TouchDisplays expands its worldwide business in manufacturing Touch All-in-one POS, Interactive Digital Signage, Touch Monitor, and Interactive Electronic Whiteboard.
With the professional R&D team, the company is devoted to offering and improving the satisfying ODM and OEM solutions, providing first-class brand and product customization services. 
Trust TouchDisplays, build your superior brand!
Contact us
Email: info@touchdisplays-tech.com
Contact Number: +86 13980949460 (Skype/ WhatsApp/ Wechat)
tocuh pos solution touchscreen pos system pos system payment machine  pos system hardware pos system cashregister POS terminal Point of sale machine Retail POS System POS Systems Point of Sale for Small Businesses Best Point-of-sale Point of Sale for Retail Restaurant Manufacturer POS manufacturing POS ODM OEM point of sale POS touch all in one POS monitor POS accessories POS hardware touch monitor touch screen touch pc all in one display touch industrial monitor embedded signage freestanding machine